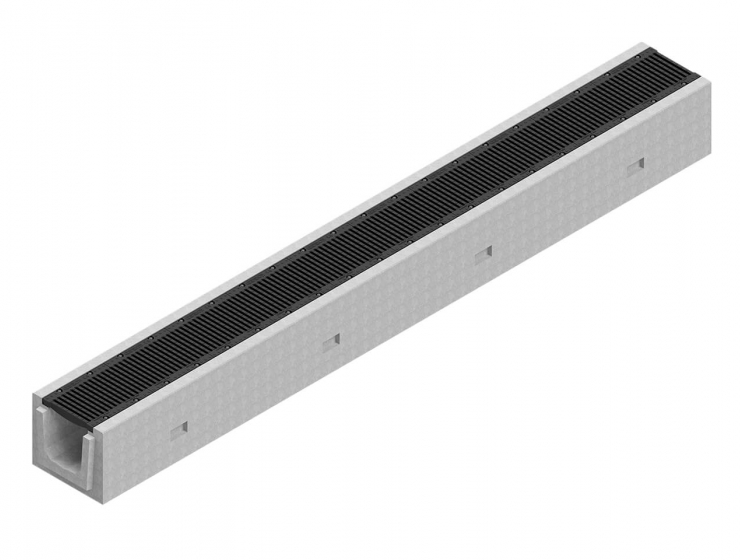 Lijn afwatering
Serie XL - H1
Channels specially designed for draining large surfaces such as airports, logistics centres, harbour, etc. The XL range is made of extremely high quality concrete and inert materials vibrated into metal formwork to improve concrete performance during the curing phase(crucial for obtaining concrete with high compressive strength).
The inner reinforcement, the thickness of the structure a single element measuring 5 linear metres available in 4 different heights- the quality of the ductile iron and of the buried frames secured to the reinforcement, certify the product as a class F900 self-supporting Type I element that has passed all the tests required by the UNI EN 1433 standard.

Product specification:

Type I self-supporting reinforced concrete channel with galvanised edge rails complying with the UNI EN 1433 standard.
Channel dimensions:
height: 510 mm
width: 580 mm

Innovative Drainage Solutions b.v.
Business Park Stein 108
6181 MA Elsloo
Telefoon +31 (0)655 167 252
KVK 656.913.34
BTW-nummer NL8562.17.268.B01