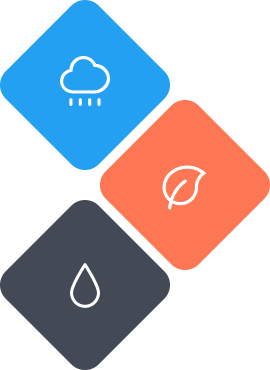 SUSTAINABLE SOLUTIONS
Our goal is to speed up the recovery of the natural water cycle. We advise on the application of innovative and sustainable drainage solutions and guide the installation.
The climate changes and the urbanization leads to the fact that water is no longer naturally processed. Increasingly, we are faced with heavy bursts of rain, which cause inconveniences. Rain is drained in an accelerated way over the paved surface. In addition, the water comes into contact with pollution due to industry, traffic and certain material usage. The rainwater ends uncleaned in surface water. With our solutions, we help to restore the natural water cycle.
Our mission is to give the rainwater just as clean to nature as we have received it, at the exact place where it falls.
Kerkrade busstation; vanaf het centrum wordt het water afgevoerd met het drainage systeem om aquaplaning te voorkom…
twitter.com/i/web/status/1…
Did you know that our drainage products are made out of plastic bottles? We are proud to contribute to the world wi…
twitter.com/i/web/status/1…
The terrain of the former Leeuw Brewery in Valkenburg has been transformed into a recreation area, with particular…
twitter.com/i/web/status/1…

INNOVATIVE AND
COST SAVING
Our strategy is to think in innovative solutions, which help to restore the natural water cycle and be cost-effective. Preferably, the products themselves also have a positive influence on the environment (for example, by using certain materials).

LOCAL- AND EUROPEAN LEGISLATION
The European Water Framework Directive (2000/60/CE) has been elaborated in the Netherlands into the Water Framework Directive. There is increasing attention at local, national and European level to measures to promote clean surface water. IDS products comply with all local- and European legislation and contribute to the desired quantity and quality of surface water.
OUR ADDED VALUE
IDS has extensive experience in sustainable solutions for water drainage and -cleaning. The combination of innovative products and an enthusiastic team is unique.
We guide projects from the initiation phase to the aftercare phase. We have the ability to technically support the entire route with advice, drawings and calculations. In addition, we are in direct contact with the technical experts of our suppliers, who again support us in their own specialism.
Municipalities, Provinces, Water Companies, Rijkswaterstaat (Dutch national agency for water management - part of the Dutch Ministry of Infrastructure and the Environment) and also private owners of for example an industrial site, are the end users of innovative and sustainable solutions.


Together with them we are thinking about the challenges of setting up their management area, with climate-friendly and sustainable solutions. For engineering consultants, we are a knowledge base of innovative solutions with extensive technical support in the field of drafts, calculations, engineering specifications and -drawings.
OUR PARTNERS
We work with large international companies, each with their own technical department with years of experience in design, execution and maintenance. The products which are new to our market have often been used successfully for many years abroad.

FUTURE ORIENTED SOLUTIONS
We are thinking in cycles and circular courses. We solve today's challenges in such a way that the future generations will benefit from it. We think of positive footprints. What do we contribute to the world around us? How big is our positive impact?

LEARNING FROM NATURE
Nature as a source of inspiration. In nature everything has already been created. It is our challenge to see it and learn from it. Good solutions are often simple. The strength lies in simplicity. With each challenge you encounter, you could ask yourself: "How would nature solve that?"
IDS-Group
Innovative Products
Bijzonder transport
PE / PP Profile Pipes
Bandafwatering
Beany Block
Bijzonder transport
FUTURA PP manholes 400-600-800-1000MM
Flowcontrol
Hydro-Brake Flood Alleviation
Infiltratiesystemen
Polystorm-R Modular Cell
Reinigingssystemen
First Defense
Lijnafwatering
Max-E Channel
Reinigingssystemen
Storm King
Reinigingssystemen
Downstream Defender
Bandafwatering
Mini Beany
Bandafwatering
EnviroKerb
Infiltratiesystemen
Polystorm Inspect Modular Cell
Reinigingssystemen
Heliscreen
Bandafwatering
Mono Beany
Lijnafwatering
EnviroChannel
Brugdrainage
EnviroDeck
Bijzonder transport
PP ribbed pipes - sn8 and sn16 Diameter 100mm-1200mm ID
Lijnafwatering
Drexus XL
Brugdrainage
DriDeck
Reinigingssystemen
SmartSponge
Infiltratiesystemen
Polystorm Xtra Modular Cell
IDS GROUPE'S MANAGEMENT TEAM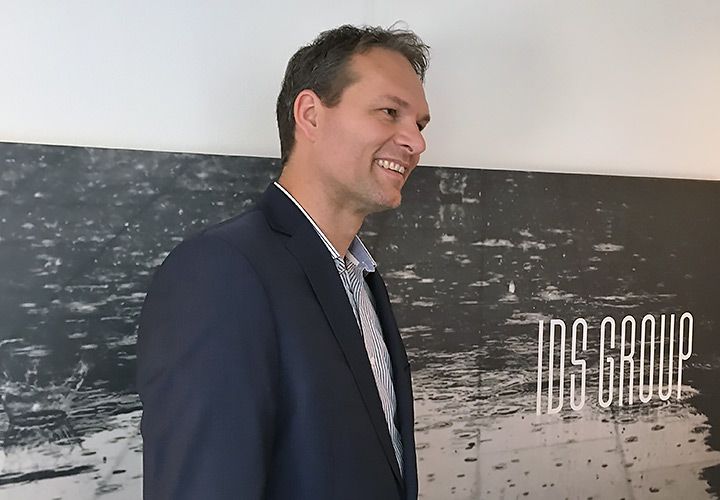 Erik van Garsel
0031 - 611 902 550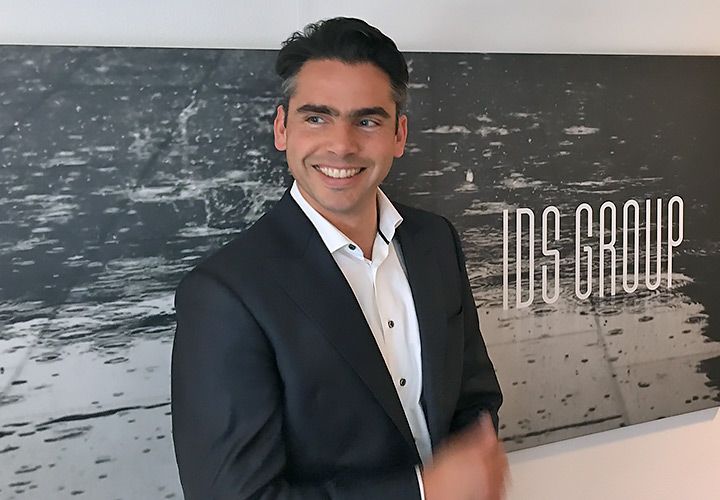 Mark Visschers
0031 - 655 167 252
Contact
Innovative Drainage Solutions b.v.
Business Park Stein 108
6181 MA Elsloo
Telefoon +31 (0)655 167 252
KVK 656.913.34
BTW-nummer NL8562.17.268.B01